Indoor Air Quality
What is Your Primary Concern?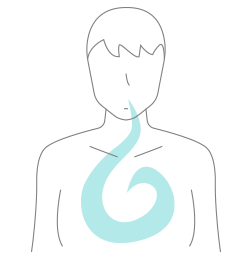 Maintain Wellness
Fact: Studies show flu viruses thrive in dry air. Humidifiers help create a healthy humidity environment that's great for your family...but not for the flu. You ideally want your indoor humidity set between 30-50% all year long to prevent particulates such as mold and viruses to become airborne.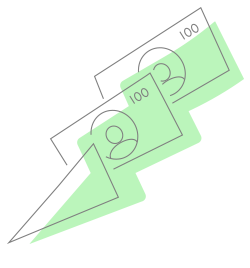 Save Energy
Maintaining the optimal humidity in your home can help you stay warmer at cooler temperatures by trapping heat in water molecules in the air. That means you can lower your thermostat setting and save energy, thereby lowering your heating costs.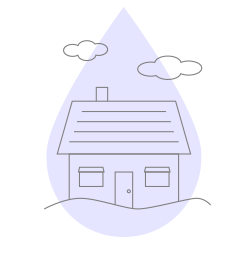 Protect Your Home
Poor humidity within your home has the potential to ruin more than just your home's décor but also the integrity of your home's construction. Air that's too humid can cause mold and mildew to infest your furniture, drapes, carpet, and woodwork. Dehumidifiers reduce excessively humid conditions within your home to help protect furnishings and other belongings from mildew, mold growth and warping in wood floors and furniture.
What makes us unique?
You do… and our guarantee to you is equally unique. All of our services, both installations, and repairs are 100% Guaranteed. We understand that without you, we simply could not exist.
Whole home humidifiers have the capacity to
humidify your entire home
Optimal humidity between 30-50% can
minimize the formation of viruses and bacteria
Reducing dry air can save you up to 4%
in energy costs
Designed and manufactured
in the USA
Automatically starts dehumidification when humidity is above desired target
Optimal humidity between 30-50% can minimize the formation of viruses and bacteria
Helps prevent mold, termites, structural and wood rot, and odors
Designed and manufactured in the USA
Water Panels only require annual replacement for optimal performance
Heavy-duty aluminum mesh frames hold their shape as the porous ceramic-type coating absorbs water and maintains the proper level of hydration to support the evaporation process
Water is vaporized as air warmed by the furnace is carried through the house through the air ducts
Designed and manufactured in the USA
Join our list, because your comfort matters
Sign up get the best, most timely advice on maintining and improving you heating and cooling equipment.
Sunrise Comfort Information Center